Year of Establishment

2016

Area of Operations

Urban China, Rural Yunnan

Annual Operating Budget

2,000,000 RMB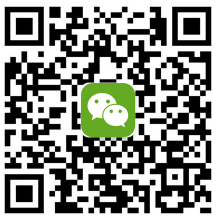 Mantra is China's first socially-conscious light-luxury brand. We design premium sunglasses inspired by our work in Yunnan, and for every pair we sell, we provide free vision screening, education and correction for a student in rural China. We strive to spur social awareness among China's affluent urban young consumers while also performing a critical health and education intervention in the countryside.
Problem Statement
Studies estimate that over 30 million students in rural China suffer from uncorrected vision problems. Being unable to see the blackboard can have tremendous negative effects on educational outcomes, even leading many students to leave school altogether.
Solution Statement
Our buy-one give-one mission means for every pair of Mantra sunglasses we sell, we donate vision correction to one student. Providing glasses to a student in need can increase educational outcomes by the equivalent of an entire year's worth of extra schooling – an incredible impact from such low-cost and readily-available intervention. Our sister organization Education In Sight has professional operations that have already impacted over 200,000 students in rural Yunnan.
For our sunglasses customers, we provide an example of transparent and transformational charity combined with successful business practices, quality product and peerless design. Customers participate in our mission not only as donors but also as ambassadors every time they wear our products. In this way, we want to lead a new wave of socially-minded branding in China.
How will the world be different because of Mantra?
If Mantra is able to successfully complete its mission, the outcome will be tremendous. In the short-term, our success means vision care for millions of students, and increased awareness and engagement for millions of young people in China's cities. But if Mantra is able to demonstrate that a company can be successful in China by putting a social mission at the forefront of its value offering for customers, then we stand to see a massive shift in the way branding is done in China. If we can demonstrate that the up-and-coming generation of Chinese consumer cares deeply about a brand with a social cause, and if we can inspire other companies to shift their models towards social enterprise, then there is almost no limit to the scale of impact Mantra could ultimately achieve.