Year of Establishment

2017

Area of Operations

Beijing

Annual Operating Budget

1 million RMB
Website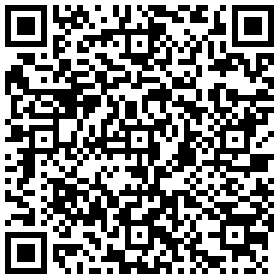 easyinclusion
Easy Inclusion aims to promote the inclusion of persons with disabilities in mainstream society, particularly in business. A social enterprise, Easy Inclusion provides disability inclusion trainings and strategies to companies to practice and benefit from disability inclusion.
Problem Statement
Through its policies and social norms, China generally perceives disability as a medical issue rather than a social construction, which results in the widespread exclusion of persons with disabilities in broader society. People with disabilities experience serious barriers in accessing services, including health, education, employment, and transport as well as information; these challenges are exacerbated in more disadvantaged areas.
Solution Statement
Through disability equality trainings, Easy Inclusion aims to remove the barriers people with disabilities face by changing how the public thinks and behaves with regards to disability. In addition to changing mindset, Easy Inclusion aims to facilitate action change in mainstream society, particularly in businesses, by providing disability inclusion strategy consulting to companies to employ, empower, and enhance their businesses with persons with disabilities.
Main Programs
Disability Inclusion Workshop: Using UN Disability Equality Training (DET) methodology, this workshop is designed for the general public and aims to help develop a long term attitude change and develop basic skills for inclusion among participants.
Inclusion Advisory: Easy Inclusion helps companies to identify their disability-inclusive recruitment strategy, and overall diversity and inclusion strategy, and advise companies through its implementation.
Community Empowerment: Easy Inclusion helps to connect and facilitate collaboration between communities of persons with disabilities and businesses.
Policy Advocacy: Easy Inclusion builds data and conducts analysis on company practices and disability mainstreaming to inform policymaking and standard setting.
How will the world be different because of Easy Inclusion?
It is Easy Inclusion's hope that businesses in China will realize the capabilities of persons with disabilities, and see the economic and social values of inclusion. In the meantime, persons with disabilities can better fulfill their rights and entitlements to participate in the society. Eventually, Easy Inclusion hopes to build a more inclusive and accessible society that benefits everyone, with or without disabilities.