Year of Establishment

2008

Area of Operation

Beijing, Rural China

Field of Work

Youth, Career Building, Education, Rural Communities.
WeChat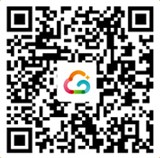 Growing Home is a Beijing-based organization founded in 2008 with the mission of addressing critical youth development issues in China, including youth values, employment and career development, youth psychology, mobility, and more.
Problem Statement
In China, there are over 60 million "left behind" children whose parents have gone to other cities to make a living. Many of them live on school campuses, starting as early as age five. Because of separation from their parents, a lack of attention, and insufficient resources at these village schools, many "left behind" children suffer from emotional anxiety and behavioral problems.
Solution Statement
To address these issues, Growing Home has developed a low-cost and scalable intervention program: an audio library of 1001 bedtime stories, along with teacher training on story teaching. Having tested this approach through a pilot program with positive outcomes, Growing Home plans to expand its services to over 1000 rural primary schools in the next 2 to 3 years to serve 2,000,000 children. By developing professional and innovative life education products, Growing Home seeks to fill a gap in the current education system by serving the psychological and emotional needs that arise during the course of a child's development.