At a Glance
There are some problems that we can solve with straightforward solutions. But there are many problems – global warming, refugee migration, rising inequality – that are so complex that solutions sometimes seem impossible. From risk-taking investors and CEOs, to social entrepreneurs or non-profit founders, tomorrow's leaders will be social innovators equipped to tackle world-scale problems with novel approaches.
Immerse yourself in a complex social issue and apply rigorous frameworks to evaluate what makes an effective solution. Gain a systems approach toolkit through workshops with experts, building cross-sector skills as a social innovator.
Your collective challenge: decide on a strategy that would best leverage $20,000 USD to advance the UN Sustainable Development Goals.
When: July 14 – July 19, 2019
Where: Yale Center Beijing
Theme: Effective philanthropy, systems thinking and social innovation
Program Structure: Please refer to the Program Booklet from last year
Course Tuition: USD $1,500; RMB ¥10,100 (See our FAQ for more details)
DH Chen Scholars, please click here to submit your program application by the relevant deadline.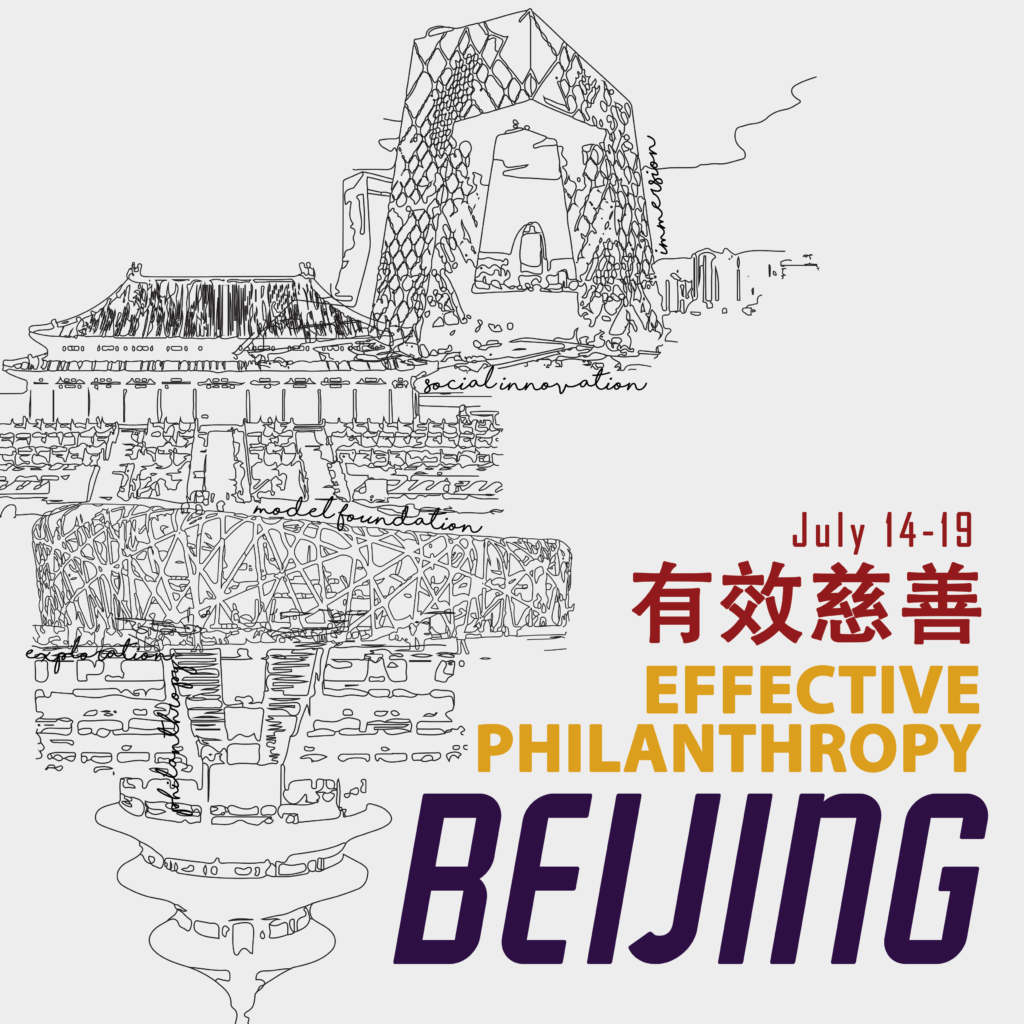 What you do

& what you gain

Advanced course

PIM's rigorous curriculum comes from leading impact experts at +Acumen and Oxford's Said Business School. Gain insight into systems thinking, effective philanthropy and social innovation.

Exceptional global community

Join our global community of young leaders (including the United Nations, Forbes, World Economic Forum and other outstanding youth organizations) to find mentors and companions who share a mission for social impact.

Site visits and due diligence

Investigate innovative organizations, social enterprises and charitable foundations to understand the social innovation process.

Create value

Manage a fund of $20,000 and collectively decide how to allocate it to a portfolio of high-potential of social ventures.

Professional skills

Strengthen your leadership, system thinking and innovation through training, teamwork and project practice.

Social impact certificate

Earn a certificate recognizing your skills, training and potential for making impact as a Grantmaking Committee Officer of Model Foundation.
Master the basics

Pre-program online learning

Participate in world-class systems practice courses and develop your skills with courses from +Acumen, Oxford University, renowned international foundations and local foundations. Work with teams to use PIM tools to tackle complex challenges.

Put it into practice

Beijing, July 14 – July 19, 2019

Join workshops led by cross-sector experts. Through site visits and interviews with organization founders, apply a due diligence framework and make recommendations to local foundations and companies from a systems perspective. Sit on the grant making committee of a venture philanthropy fund and decide how to allocate $20,000 USD.

Lead the movement

Post-Program

Following the program, continue to receive mentorship in addition to social impact career development opportunities through PIM's international network. As a community, spread the notion of effective philanthropy and social innovation among peers across the globe.
"PIM connected me with people at the forefront of China's social sector and inspired me to start a China-focused social impact initiative at Princeton. The people I met at Model Foundation are some of the brightest, most passionate young people I have ever come across - it's amazing to have them as a support network."
Model Foundation Participant '17
"I've been thinking for a while now about starting my own social enterprise or nonprofit. This trip with PIM not only strengthened this desire, but reminded me of the vast resources and support system available to people who want to pursue this path."
India | Impact Investment Participant '18
"The business models we studied changed my career path forever. I realized how I could do what I like to do - finance, accounting, investment - within social ventures in order to help people. I am so grateful for the opportunity given by PIM…. This is a change point in my whole life."
Model Foundation Participant '18
"Without a doubt, I left the Model Foundation Program re-inspired and ready to pursue my career in the philanthropic sector."
Model Foundation Participant '18
"What impressed me the most was how deeply the concepts of community, charity, and service appeared to permeate everyday life, and how so many in India are integrating these principles into the core of their businesses. I couldn't believe my eyes."
India | Impact Investment Participant '18
"PIM has inspired me a lot by changing my perspective on "doing good." There are tons of channels to do good and I think finding the most impactful way is absolutely important. I have a clearer picture of realizing my aspiration… starting my own project for the group I care for in the near future!"
Social Impact Fellow '18