At a Glance
360 Deep Dive | Tech for Good
Technology has a huge potential to help scale social impact. By 2019, the number of mobile phone users globally will surpass the 5 billion mark. Mobile and mapping softwares can be used to gather data and visualize trends to better understand widespread problems. Tech tools can help marginalized communities access education or health resources they've never had before.
Our generation, equipped with an understanding of technology's role in creating more equitable societies, is poised to create truly disruptive solutions to long-standing challenges such as climate change, inequality and more. Through skill-building workshops and visits with entrepreneurs and investors in ed tech, global development and more, learn how to design, scale and evaluate tech solutions for good.
When:  Aug 4-10, 2019
Theme: Silicon Valley's evolving technology and social impact ecosystem
Course Tuition & accommodation fees:  USD $3,000; RMB ¥20,100  (please refer to FAQ for more details)
Deadline: April 28, 2019
Application Link: Click for details
DH Chen Scholars, please click here to submit your program application by the relevant deadline.
Scholarship: Click for details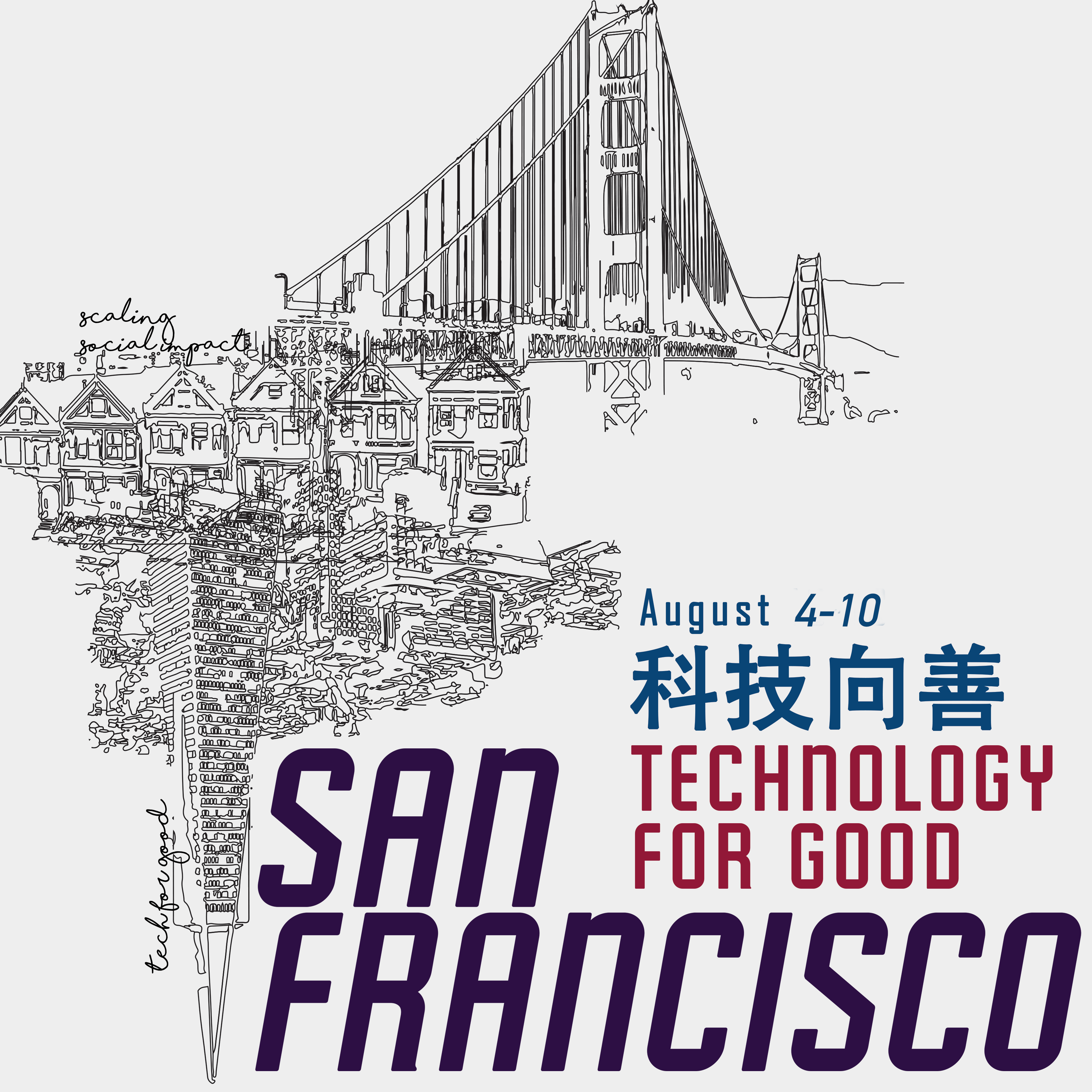 What you do

& what you gain

Advanced course

Join workshops and discussions with cross-sector experts. Build practical skills to effectively leverage technology for social impact.

Exceptional global community

Connect with faculty, social entrepreneurs, and innovative projects at Berkeley and Stanford at the intersection of technology and impact.

Site visits and field immersion

Site visits to innovative startups, investors and nonprofits to explore how San Francisco's vibrant

Share knowledge

Develop, examine and share best practices for tech applications focused on social impact, building lasting partnerships across diverse fields.

Explore critical issues

Through conversations with engineers, entrepreneurs, academics and experts, discuss and debate challenges and opportunities for tech applications in moving the needle on urgent problems.

Social impact certificate

Earn a certificate recognizing your skills, training and potential for making impact.
Master the basics

Pre-program online learning

Drawing on science & technology case studies, core frameworks in design, and top social impact curriculum from Stanford and Berkeley, develop strategies and skills to work in this rapidly evolving landscape.

Deep dive

San Francisco, Aug 4-10

Apply theories and frameworks in hands-on workshops and roundtable discussions. Visit with some of Silicon Valley's most impactful tech start-ups, such as global learning platforms Edmodo and Khan Academy, online lending platform Kiva, and tech talent training platform Andela.

Stay involved

Post-Program

Identify applications for cutting-edge solutions for your organization or local context, applying frameworks and strategies to create a plan and connect stakeholders. Share your learnings to maximize impact.
"PIM connected me with people at the forefront of China's social sector and inspired me to start a China-focused social impact initiative at Princeton. The people I met at Model Foundation are some of the brightest, most passionate young people I have ever come across - it's amazing to have them as a support network."
Model Foundation Participant '17
"I've been thinking for a while now about starting my own social enterprise or nonprofit. This trip with PIM not only strengthened this desire, but reminded me of the vast resources and support system available to people who want to pursue this path."
India | Impact Investment Participant '18
"PIM has inspired me a lot by changing my perspective on "doing good." There are tons of channels to do good and I think finding the most impactful way is absolutely important. I have a clearer picture of realizing my aspiration… starting my own project for the group I care for in the near future!"
Social Impact Fellow '18
"What impressed me the most was how deeply the concepts of community, charity, and service appeared to permeate everyday life, and how so many in India are integrating these principles into the core of their businesses. I couldn't believe my eyes."
India | Impact Investment Participant '18
"Without a doubt, I left the Model Foundation Program re-inspired and ready to pursue my career in the philanthropic sector."
Model Foundation Participant '18
"The business models we studied changed my career path forever. I realized how I could do what I like to do - finance, accounting, investment - within social ventures in order to help people. I am so grateful for the opportunity given by PIM…. This is a change point in my whole life."
Model Foundation Participant '18