At a Glance
360° Deep Dive | Sustainability
A hidden gem tucked away in the heart of Africa, Rwanda is known for its spectacular natural beauty and wildlife preservation. In recent years, the country has also become synonymous with fast growth, good governance, technological innovation and sustainability. From 2001 to 2014, Rwanda's average annual GDP grew at an average annual rate of 8%, while international leaders hailed Rwanda's rapid development as Africa's "economic miracle." More recently, the Rwandan government has developed an innovative green energy development plan, proposing ambitious development goals around energy diversification, a green economy and civic participation.
The project will lead you to the Rwandan capital of Kigali, the Virunga Mountains and Lake Kivu to gain insight into the country's green development, technological innovation, agricultural practices and ecotourism. Through workshops, roundtable discussions with local governments and international organizations, and field visits to innovative companies, we will jointly explore the past and future of this African country, while diving into the secrets of sustainable development in emerging countries.
When: July 26 – Aug 3, 2019
Where: Rwanda – Kigali, Musanze and Kirongi
Theme: Rwanda's sustainable economic, technological and ecological development
Program Partners: Kente & Silk, Akilah Institute
Program and accommodation fees: USD $2,000; RMB ¥13,400
DH Chen Scholars, please click here to submit your program application by the relevant deadline.
(please refer to the FAQ for details)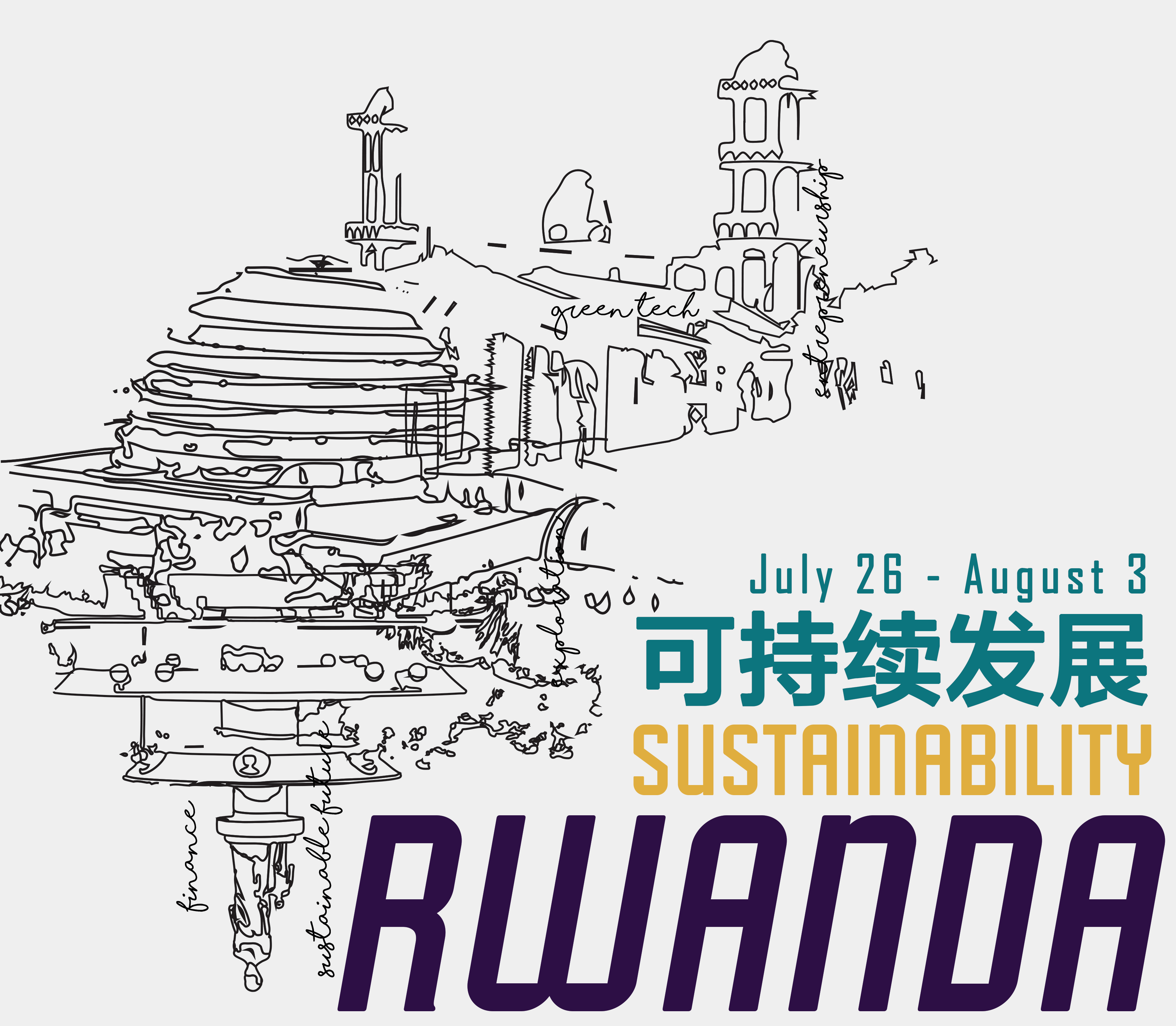 Priority application deadline: March 15
Rolling application deadline: May 27
Participant application: Click details
Scholarship application: Click for details
What you do

& what you gain

Advanced course

Learn directly from cross sector leaders in sustainability. Gain insight into how to balance economic development with environmental protection and social inclusion.

Exceptional global community

Join our global community of young leaders while connecting with mentors and experts.

Site visits and immersion

Field visits to Rwanda's most innovative companies in agriculture, energy, and green tech.

Create change

Work with local entrepreneurs, coffee growers and green technology, ecotourism and sustainable supply chain investors to design strategies for scale.

Deep Dialogue

Meet with government officials, entrepreneurs, innovators and other stakeholders within the civil society to discuss insights, opportunities and challenges in sustainable development.

Social impact certificate

Earn a certificate recognizing your training in sustainability and development.
Master the basics

Pre-program online learning

Drawing on Columbia University's sustainable development curriculum, master essential concepts and study cutting-edge trends in this field to lay a professional foundation.

Deep dive

Rwanda, July 26 - Aug 3

Dialogue with experts, investors and entrepreneurs to explore different aspects of Rwanda's sustainability ecosystem, such as the world's only drone delivery system Zipline, solar power company Meshpower, the Rwanda Development Board, and agricultural investment company One Acre Fund.

Stay involved

Post-program project or research

Following the Rwanda project, participants have the opportunity to do research or create collaborative projects in the field of sustainable development to apply their learnings and make real-world impact.
"PIM connected me with people at the forefront of China's social sector and inspired me to start a China-focused social impact initiative at Princeton. The people I met at Model Foundation are some of the brightest, most passionate young people I have ever come across - it's amazing to have them as a support network."
Model Foundation Participant '17
"I've been thinking for a while now about starting my own social enterprise or nonprofit. This trip with PIM not only strengthened this desire, but reminded me of the vast resources and support system available to people who want to pursue this path."
India | Impact Investment Participant '18
"The business models we studied changed my career path forever. I realized how I could do what I like to do - finance, accounting, investment - within social ventures in order to help people. I am so grateful for the opportunity given by PIM…. This is a change point in my whole life."
Model Foundation Participant '18
"Without a doubt, I left the Model Foundation Program re-inspired and ready to pursue my career in the philanthropic sector."
Model Foundation Participant '18
"What impressed me the most was how deeply the concepts of community, charity, and service appeared to permeate everyday life, and how so many in India are integrating these principles into the core of their businesses. I couldn't believe my eyes."
India | Impact Investment Participant '18
"PIM has inspired me a lot by changing my perspective on "doing good." There are tons of channels to do good and I think finding the most impactful way is absolutely important. I have a clearer picture of realizing my aspiration… starting my own project for the group I care for in the near future!"
Social Impact Fellow '18